ALWAYS KEEP YOUR WATCH IN VIEW AND HAVE YOUR HEADPHONES WITH YOU AT THE SAME TIME
With this innovation you always have your watch with you, as well as your pedometer and much more. and even your headphones - it couldn't be better!
DRAW STEPS, HEARTBEAT UVM. EASILY ON
No matter if Android or iOS, with the user-friendly app you can easily operate your bracelet and control everything.
BLUETOOTH HEADPHONES WITH CLEAN SOUND INTEGRATED
You always have the headphones with you in your wristband. They charge automatically while you are not wearing them in the bracelet.

LONG BATTERY LIFE AND FAST CHARGING
Is charged extremely quickly in 1.5 hours from empty to full! The battery lasts up to 15 days in stand-by mode and up to 7 days in full operation.
ERGONOMIC DESIGN
Hexcellently equipped with intelligent integrated GPS. Ensure your safety everywhere by sending alerts to local authorities and calling for help when needed.
PRECISE SENSORS

Equipped with high-end sensors on the opposite side of the screen to record your heart rate and blood pressure and transmit the information to your smartphone.

EASY TO HANDLE
Has an easy-to-use touchscreen that synchronizes with the smartphone. The application offers a user-friendly interface and takes up very little space on your smartphone.

AUTOMATIC ADAPTATION TO LIGHTING CONDITIONS
The screen automatically adapts to the lighting conditions and makes it easy to view statistics, notifications in sunlight or at night.
WATERPROOF AND SCRATCH RESISTANT
It is made of high quality TPU, silicone, ABS and zinc alloy, making it scratch-resistant and waterproof. The screen is also protected with a curved glass that makes it shockproof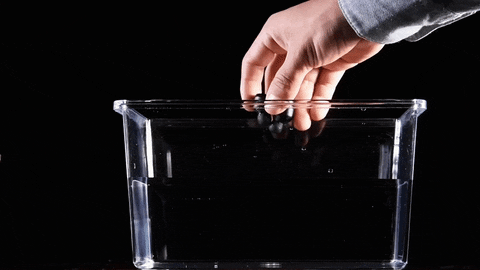 IMPORTANT FUNCTIONS

SUMMARIZED

:
Text and call notifications

Heart rate monitor

Blood pressure monitor

Pedometer

Rangefinder

Calorie tracker

Remote camera

Shockproof

Waterproof
HOW TO CONNECT THE HEADPHONES ?
First pair both headphones, press Power on the headphones for 10 seconds

Turn on bluetooth

Connect the headphones
Product features :
Material: TPU
Size:

48 x 35 x 12.4 cm

Weight: 48g

Battery: polymer
Battery capacity: 110mAh
Compatible: From Android 4.4 & IOS 8.0
Sync: Bluetooth 5.0
Certificate: CE
Language: German, English, Spanish, Russian,

French, Portuguese
scope of delivery :
AlphaFit smart bracelet
charger
headphone
manual
Order now and get the product today at a special offer including free shipping!
ALPHADEASL24 SATISFACTION GUARANTEE :
You are not satisfied with the product or you have questions. Just write us a message and we will definitely find a customer-friendly solution..